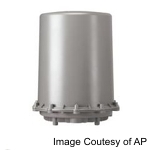 It was just a matter of time before Verizon positioned LTE to take on wireline broadband services. That time is now, with the launch of HomeFusion, Verizon's fixed wireless broadband service for the home.
The new service, which will launch later this month in Birmingham, Ala., Dallas and Nashville, Tenn will offer "average data rates of 5 to 12 megabits per second (Mbps) on the downlink and 2 to 5 Mbps on the uplink," according to a Verizon Wireless press release. Verizon will offer usage-based tiers of $59.99 for 10 GB of data per month, $89.99 for 20 GB of data, and $119.99 for 30 GB of data. All packages will require $200 in fees for equipment, but will offer free installation, for now. It's definitely not a value based offer. More markets will launch later this year.
"HomeFusion Broadband is just one of the new products and services that is made possible with our 4G LTE network," said Tami Erwin, vice president and chief marketing officer, Verizon Wireless in a press release. "Customers want to connect more and more devices in their homes to the Internet, and HomeFusion Broadband gives them a simple, fast and effective way to bring the most advanced wireless connection from Verizon into their homes."
According to an AP report, the HomeFusion LTE antenna is a "…cylindrical antenna, about the size of a 5-gallon bucket…," which must be attached to the side of the home. Not exactly a discrete antenna.
This move has been expected for some time. There were even rumors that Verizon and DirecTV would offer a bundled version of this, providing DirecTV a much needed broadband service to pair with their video offer. That concept has since cooled, driven in part, I suspect, by the new cozy relationship between Verizon Wireless and the cable industry.
HomeFusion does give Verizon a path to provide broadband in markets where they don't have a decent wireline broadband offer, particularly in smaller, rural markets. There is a competitive implication here, where Verizon can use HomeFusion to compete with existing DSL providers. The price points aren't exactly competitive, but we'll have to wait and see about bundling of HomeFusion with other wireless services to get a complete picture of the competitive implications. If Verizon starts offering an attractive home/mobile LTE bundle, the implications could grow considerably.
It will also be interesting to see if HomeFusion is marketed as a small cell in the home, providing better wireless coverage for their mobile LTE handsets. Verizon says the router associated with HomeFusion can connect up to four wired and 20 wireless devices in the home using Wi-Fi. I could see some real interesting marketing messaging regarding the combination of HomeFusion and mobile LTE services, both delivered over Verizon's network.
For now, given its price point, HomeFusion looks to be more of an immediate competitor with satellite broadband. ViaSat's new Exede satellite broadband service offers a 12 Mbps down/3 Mbps up broadband tier with a 7.5 GB monthly cap for $50/month. Although if your market is covered by Verizon LTE and you only offer a 3 Mbps DSL (or your higher tiers are priced at $50+), you may want to take notice.
Fixed wireless for broadband, particularly in rural markets, may be on the rise. Other emerging fixed wireless options for broadband include MVDDS and White Spaces broadband. As the Connect America Fund begins to take shape, I suspect the use of fixed wireless to offer broadband will be more appealing in high cost areas. Indeed, I'm sure Verizon has this in mind, as they look to serve their own underserved markets with broadband more efficiently, and potentially qualify for support funding under the new Connect America Fund for HomeFusion.