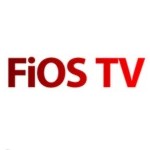 NBC Universal announced a new deal with Verizon to bring their content portfolio to Verizon FiOS TV customers across multiple platforms, including live and on demand TV. The pact is scheduled to begin early next year and illustrates the evolving nature of the subscription video business and highlights the challenges that OTT offers face.
The pact includes a variety of NBCU cable networks, NBC and Telemundo owned local affiliates (includes retransmission), future Olympics coverage, and several Comcast regional sports networks. The cable networks include: USA, Bravo Media, cloo, Chiller, CNBC, E!, G4, MSNBC, mun2, NBC Sports Network, Oxygen Media, Style Media, Syfy, Telemundo Media and Golf Channel.
FiOS TV Everywhere
With this agreement, Verizon also gains TV Everywhere rights, allowing them to offer programming across a variety of mobile and Internet connected devices to authenticated FiOS TV subscribers. This gives FiOS TV a true multiplatform presence for NBC owned content, including important regional sports network programming from Comcast.
TV Everywhere is the video service provider industry's response to OTT, creating what is perceived to be a competitive advantage of first run content availability on a variety of Internet connected devices. "This comprehensive agreement benefits our viewers and Verizon's FiOS TV customers by making programming available across NBCUniversal's vast content portfolio wherever the viewer goes on any device," said Matt Bond, Executive Vice President, Content Distribution in a press release.
Implications for OTT Competition
Agreements like this are important because subscription video providers like Verizon need to add value to their pay-TV offers to remain competitive with both other operators like Comcast (which in this case is quite ironic, given Comcast owns NBCU) and with upstart OTT providers like Netflix and others.
Developments like this also potentially prolong the life of the subscription video business because these multiyear agreements generally have terms that are not made available to OTT competitors, preventing them from offering an "apples to apples" competitive threat. It's one reason why the traditional TV business is proving so difficult to disrupt. It doesn't make it impossible, but agreements like this make it much more difficult.