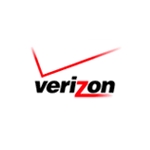 Verizon announced that 45,000 striking wireline employees in nine Northeastern states and the District of Columbia will return to work on Monday night without new collective bargaining agreements.
Represented by the Communications Workers of America and the International Brotherhood of Electrical Workers, Verizon's wireline workers will return to work under the terms of their expired contract, according to a press release.
Verizon management and labor union leaders have made progress in negotiating a number of local and regional issues, and they have agreed on a process for moving forward to negotiate the major issues regarding benefits, cost structure, work flexibility and job security.
"We agreed to end the strike because we believe that is in the best interest of our customers and our employees. We remain committed to our objectives, and we look forward to negotiating the important issues that are integral to the future health of Verizon's wireline business," Verizon executive vice president of human resources Marc Reed said.
Verizon mustered its management ranks to stand in for the striking works during the two weeks of the strike. Said Reed, "We are grateful to our management team for their leadership during the past 14 days in so ably meeting the needs of our customers. The team's competence, dedication and hard work enabled us to withstand the strike without significant disruption to customer service, and to convince the unions to begin bargaining with us in good faith."