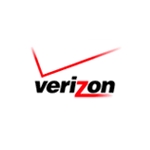 The only remaining state, West Virginia, needed to approve the Frontier-Verizon transaction just slapped Verizon with a $72 million judgment to ensure ongoing adequate service performance for Verizon facilities. Is this a precursor to a down vote for Frontier to take over Verizon operations, or a pre-negotiated condition to gain approval of the deal?
My vote is the latter. I predicted before that conditions would be placed on Verizon for the Frontier transaction to ensure we wouldn't see a repeat of the FairPoint fiasco, where a raft of performance problems hit FairPoint right after they closed their deal for Verizon properties in the Northeast. This latest move by West Virginia could very well be some insurance to ensure West Virginia doesn't see a similar pattern when/if Frontier takes over Verizon's West Virginia network.
"The [West Virginia Public Service] Commission ruled that a significant additional investment in the Verizon system is necessary and directed Verizon to place $72.4 million into an irrevocable escrow account to be used over the next several years exclusively to improve the Company's quality of service," said the WV PSC in a press release today. "The money will be drawn out of the escrow account, following approval by the Commission, for eligible expenditures including restoring copper infrastructure, maintenance, additional employees, right-of-way maintenance and vegetation control."
If all goes according to plan, we'll probably see West Virginia approve the Frontier-Verizon transaction in a number of days.