Due to the wildfires burning throughout parts of the state of Washington, the Federal Aviation Administration (FAA) granted a temporary waiver to Verizon subsidiary Skyward to allow pilots to fly drones from their home bases in order to inspect critical infrastructure in and around the Big Hollow wildfire in Washington through the end of the day Friday.
Verizon acquired Skyward in 2017, as Telecompetitor reported.
Under terms of the waiver, pilots can operate the drones around the clock when there is less than three miles of visibility.
The Big Hollow Fire has burned more than 24,000 acres and caused mandatory evacuation orders in the area since early April. The critical communications infrastructure that the drones will keep an eye on is communications equipment that is within blocks of an area subject to a Level 1 evacuation order, with air quality deemed unsafe for humans. 
The waiver is a departure from typical FAA practice. According to the announcement from Verizon, when the FAA can grant such waivers, known as "beyond visual line of sight," or BVLOS waivers, typically a visual observer is still required. The waiver was granted through the FAA's expedited Special Governmental Interest process.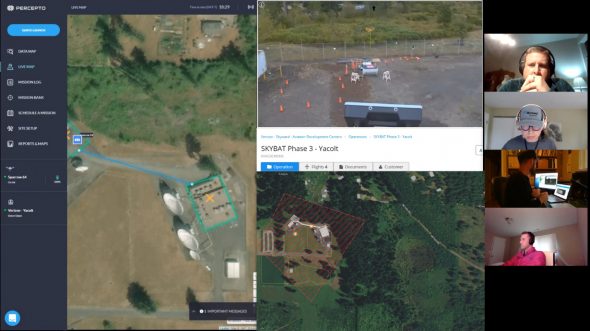 Skyward was granted the exception because it spent almost a year demonstrating that it could operate the drones safely without humans on site, according to a press release.
"We've built a BVLOS capability consisting of a remotely deployable drone system, weather monitoring systems like those used at airports, Skyward's Aviation Management Platform, and state-of-the-art airborne safety systems that allow us to check the surrounding airspace for other aircraft," said Skyward's Director of Aviation Development Centers in a prepared statement. "Verizon's 4G LTE network connected these systems, giving the team's operations lead in Alaska a near real-time picture of the operation from 1,600 miles away."