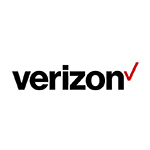 A Verizon separation plan will reduce the company's payroll by 10,400 employees, the carrier announced today. This plan was announced earlier this year and the reductions are part of a voluntary program to reduce Verizon's headcount as they embark on a 5G focused restructuring.
The voluntary separation program offered up to 60 weeks of salary, bonus, and benefits, based on length of service, to employees who volunteered to leave the company. Verizon currently employs just over 152K people.
"These changes are well-planned and anticipated, and they will be seamless to our customers," said Verizon CEO Hans Vestberg in a prepared statement. "This is a moment in time, given our financial and operational strength, to begin to better serve customers with more agility, speed and flexibility."
Since recently taking over the CEO helm, Vestberg has embarked on a restructuring of the company, with a focus on seizing the 5G opportunity and reducing Verizon's emphasis on legacy services. Before Vestberg, Verizon was structured along wireline and wireless business units. He collapsed that approach, and formed three main business units for the company. These include Verizon Consumer Group, led by Ronan Dunne, who previously headed Verizon Wireless, along with Verizon Business Group, led by Tami Erwin, and Verizon Media Group, led by Guru Gowrappan.
"For the entire V Team, there will be opportunities to work differently as we prepare for the great things to come at Verizon," Vestberg said in a note to employees. "Together, we are leading the world during this great technological revolution, and we will continue to lead the way."
Employees who were accepted into this voluntary separation program were notified today, according to a press release. Their last date on the payroll will vary depending on the needs of the business, but could be as soon as the end of this month, or as late as June 2019.