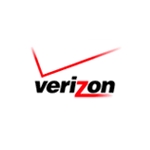 Verizon is planning to get into the connected home business in a big way, both with their own broadband customers and eventually with others. Ann Shaub, Director of Product Management at Verizon outlined Verizon's vision for the connected home at our Digital Home Summit, which they plan on launching in the first quarter of 2011.
Verizon's connected home vision integrates entertainment/video, home control and monitoring, video conferencing, and other applications into unified and converged product accessible across the three screens (four if you count tablet computers as a screen). Shaub offered an example of this vision, which she called 'sleep.' With 'sleep' Verizon would allow a customer to access a menu from either their TV, PC, or smartphone and select 'sleep.' That selection would trigger a variety of subscriber defined actions, which could include turning off the lights in their home, turning the home HVAC system down, arming the security alarm, turning off the TV, and turning off the home water heater. An accompanying 'wake' option could reverse these actions in the morning. It sounds pretty compelling.
Shaub identified technologies like MoCA and Z-Wave as powering this connected home vision. Verizon sees an opportunity with its own broadband customers (including FiOS, DSL, and LTE), but also sees a bring-your-own-broadband option for non-Verizon broadband subscribers.
Shaub identified 1Q11 as a target timeline to launch the connected home portfolio, first with its own broadband customers in a phased roll out throughout the year. Eventually, they hope to bring the vision to any customer with broadband access.