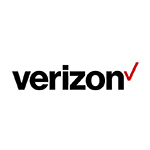 Verizon is looking at offering session border control capability as a service and virtual network probes later this year or early next year, said Vicky Lonker – Verizon director of product management for software defined networking (SDN) – on a conference call with reporters today. Lonker's comments came during a question-and-answer session after a "virtual fireside chat" about the Verizon SDN strategy and the company's work with network functions virtualization (NFV).
Additionally, Lonker said, "you might see something in the Blockchain space" – a reference to the distributed database technology that underlies offerings such as Bitcoin.
Verizon SDN Strategy
Currently, Verizon's most popular SDN- or NFV-based offering is its software defined WAN (SD-WAN) service, which was launched about a year ago, Lonker said. SD-WAN offerings use software to control how enterprise traffic is sent over various wide area network connections – for example MPLS and Internet – with the goal of saving costs and improving network performance.
"SD-WAN will be the next generation" of networking, said Shawn Hakl, Verizon vice president of product and new business innovation, on the "fireside chat" conference call.
Verizon has more than 90 active SD-WAN implementations, including 16 that are full scale with thousands of sites, Hakl said.
Verizon also is eying enhancements to its SD-WAN offering, Hakl noted. "Now SD-WAN is limited to the enterprise," he explained. But in the future, Verizon's SD-WAN service also will offer "flexible resources on the core side – you will see us build out interaction between our network and the enterprise on a direct programmatic basis," he said.
Verizon's universal customer premises equipment (CPE) offering also is gaining traction, Hakl noted. More than 30 entities are now participating in that offering, which gives users a generic hardware device onto which various types of functionality can be loaded via software.
Asked whether Verizon's primary competitors in the SDN and NFV area were other large carriers such as AT&T or systems integrators such as Accenture, Hakl said the answer was other carriers.
"We're the only ones with scale," he commented. "Integrators have a lot of Powerpoints but we haven't seen competition from them or actual deployments."