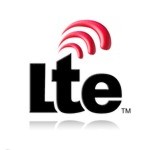 Bluegrass Cellular announced yesterday that it has launched what the company is calling its "second 4G LTE network." The new network uses the company's spectrum in the lower 700 MHz band and will support a fixed wireless offering the company is calling "GetSetGo."
What makes this the company's "second 4G LTE network" is that the company previously turned up an LTE network using upper 700 MHz spectrum leased from Verizon Wireless through Verizon's LTE in Rural America (LRA) program. That network supports mobile LTE service and operates in parts of the Bluegrass Cellular service territory where Verizon does not have its own network.
In an announcement about the new service offering, Bluegrass Cellular President and CEO Ron Smith said GetSetGo "complements" the mobile services offered through the Verizon partnership.
"Our customers who need the 'latest and greatest' mobility products and services will be well served with our 3G and 4G LRA networks and services," said Smith.
GetSetGo, on the other hand, is positioned as an alternative to landline broadband solutions. Bluegrass noted, for example, that the service will enable the company to "meet FCC mandates for the timely deployment of broadband services." That likely is a reference to the FCC's goal of ensuring that all U.S. households have broadband service at speeds of at least 4 Mbps downstream and 1 Mbps upstream available to them.
According to Bluegrass, GetSetGo supports data speeds between 5 and 12 Mbps downstream and 2 to 5 Mbps upstream, which would meet the FCC's minimum speed requirements.
Verizon Wireless offers a similar fixed broadband wireless solution based on LTE under the HomeFusion brand.  But the company has not made that offering available to LRA partners.
It's not surprising that Bluegrass is using its lower 700 MHz spectrum for fixed service. Smaller wireless carriers such as Bluegrass have had difficulty obtaining mobile devices that work in that spectrum band because they have not been able to ride the coattails of a large nationwide carrier using the same device.
And although Bluegrass has a roaming agreement with Verizon Wireless for customers using its mobile offering through the LRA program, small wireless carriers holding lower 700 MHz spectrum have not been able to obtain equivalent roaming agreements.