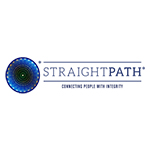 Verizon, not AT&T, will buy Straight Path Communications, holder of a huge amount of high-band spectrum in the 28 GHz and 39 GHz frequency bands that could be well suited to supporting high-bandwidth 5G services.
Just a few weeks ago, AT&T announced it would acquire Straight Path for $1.8 billion, but the company opted not to counter-bid against a higher offer from Verizon. Valued at $3.1 billion, Verizon's offer is almost twice what AT&T offered.
Why is Straight Path so valuable to Verizon?
High-Band Spectrum
After reaching a squatting settlement with the FCC earlier this year that required Straight Path to surrender a portion of its spectrum holdings, Straight Path said it held onto an average of 620 MHz of high-band spectrum in the top 30 U.S. markets. To put that in perspective, the recent 600 MHz auction involved just 70 MHz of spectrum licenses, which were won by a total of about 50 carriers.
Straight Path's 39 MHz licenses post-settlement cover the entire nation and represent about 95% of all commercially available licenses, said Straight Path's CEO Davidi Jones. The FCC plans to auction additional high-band spectrum, but carriers are not waiting for that auction to further their 5G plans.
It's important to note, though, that deploying wireless service in high-band spectrum will be a more major undertaking in comparison with deploying service in the low-band or mid-band spectrum that carriers traditionally have used for mobile service. While high-band spectrum can support high bandwidths, its range is considerably less in comparison with lower frequency spectrum – a reality that will require carriers to deploy extensive backhaul networks to support service in high bands.
Earlier this week, Verizon CEO Lowell McAdam revealed that the company has big fiber deployment plans to support network densification. That densification initially is supporting small cells to boost coverage in high-traffic areas on existing networks. But longer term, the same infrastructure also could support 5G services in high-band spectrum.
Carrier 5G Plans
Verizon already has some high-band spectrum, which it acquired when it bought XO Communications. The company has been using the spectrum to support trials of 5G technology in a fixed wireless configuration and has said it eventually plans to offer 5G mobile service. Verizon continues to view its network as an advantage in an increasingly competitive wireless marketplace and apparently sees 5G as a critical future network advantage.
The company faces substantial competition in pursuit of that goal, however. AT&T also is experimenting with 5G in high-frequency bands with an eye toward offering both fixed and mobile service.
Meanwhile, T-Mobile recently announced plans to deploy 5G initially in low-band 600 MHz spectrum, which the company won in a recent auction. The speeds the company will be able to support likely are lower than they would be at higher bands, particularly if a carrier has large swaths of high-band spectrum. But 5G also will offer other advantages such as lower latency and T-Mobile will be able to deploy service quickly – as soon as 2020 for a nationwide launch. The company also has 200 MHz of high-band spectrum, which it has said it will eventually use to support 5G – presumably at higher speeds — after a backhaul buildout is completed.
Just this week, Sprint also announced 5G plans. The company offered few details, stating only that it would use 2.5 GHz spectrum, which is typically considered mid-band spectrum, and that service would be available in some areas in 2019.
Financial details of the Verizon Straight Path deal, expected to close in about nine months, can be found in this press release.