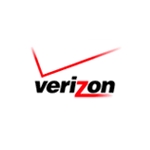 Verizon has decided the US market is ready for a 100 GB/s fiber backbone. They've announced deployment of the technology on select fiber routes in the US, including Chicago to New York, Sacramento to Los Angeles, and Minneapolis to Kansas City. Verizon has been testing 100G here, but first commercially deployed it in Europe.
"We've already successfully deployed 100G on a portion of our European network, and now we're preparing to expand this technology to our U.S. network," said Ihab Tarazi, vice president of network planning at Verizon in a news release. "Advancing to 100G is a significant step in strengthening our global IP network to handle the bandwidth demands of our customers – whether it's large enterprises or the average consumer. Besides greater scalability and network efficiencies, we also expect 100G deployment to improve latency on a route-by-route basis."
Verizon says the network improvements allow them to carry ten times the amount of traffic than a standard route. They gain these and other efficiencies by carrying 100G on one wavelength, rather than on ten 10G wavelengths.
Verizon selected Juniper and Ciena to power the 100G network. The move signals what most everyone already knew. The combined bandwidth demands from both the enterprise and consumer sectors are pushing carriers to upgrade both access and transport networks. Verizon's move certainly will signal many to follow this standards approach to 100G.