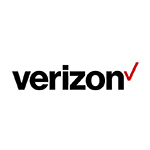 In prep for the next generation optical fiber backbone necessary for the deployment of 5G, Verizon has agreed to a minimum purchase agreement with Corning worth at least $1.05 billion. The purchase includes fiber optic cabling and associated hardware.
The deal calls for Corning to provide up to 20 million kilometers (12.4 million miles) of optical fiber each year from 2018 through 2020, with a minimum purchase commitment of $1.05 billion. Verizon will use those fiber assets for a fiber network architecture that supports 5G, 4G, and its Fios FTTP service.
Verizon says they wanted to hedge against a possible shortage in fiber supply and thus wanted to lock-up a commitment with Corning.
"Our plans identified a shortfall in fiber supply, and Verizon has been working with business teams to forecast demand and fill supply gaps with existing suppliers," said Viju Menon, Verizon's chief supply chain officer in a press release. "Securing the required volume of optical fiber and hardware solutions with Corning will ensure we meet our planned rollout schedules."
An example of Verizon's next generation optical fiber architecture is on display in Boston.  The 'One Fiber' project there is a $300 million investment that brings FiOS to the city, but also lays the dense fiber backbone necessary to support 5G.
Verizon has aggressive 5G plans. They intend to be first to market with a fixed 5G solution later this year. Initial 5G fixed markets will include Ann Arbor (MI); Atlanta; Bernardsville (NJ); Brockton (MA); Dallas; Denver; Houston; Miami; Sacramento; Seattle; and Washington, D.C. Verizon will be working with Samsung and Ericsson on this initial 5G push.