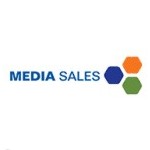 It's not the first time they've done it and probably won't be the last. Verizon has selected one of its main competitors, Time Warner Cable in this case, to sell local ad spots across Verizon FiOS properties in New York, Los Angeles, and Dallas markets. Verizon has a similar pact with another arch nemesis – Comcast.
The move highlights the concept of coopetition, where competitors cooperate where it makes sense to both parties. Verizon is showing that they're not afraid to turn to whomever they feel will deliver the best value for them – competitor or otherwise. "This arrangement with Time Warner Cable Media Sales helps to make doing business with Verizon even easier for advertisers. As we continue to plan for more advertising opportunities on FiOS TV, partners like this will help us to provide advertisers with a simple way to reach our customers," said Richard Williams, Executive Director of Advertising Sales at Verizon in a press release.
Truth be told, it's actually not that rare to see competitors partner for local ad sales. There are similar arrangements among smaller cable and telco competitors to leverage scale and expertise. Heck, Time Warner Cable Media Sales even represents DirecTV for ad sales in some markets.