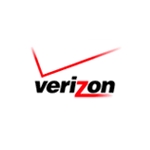 Verizon announced today that it is partnering with Best Buy's Geek Squad on a new offering dubbed IT Help Desk that targets small and medium size businesses.
Companies with fewer than 1,000 employees typically do not have extensive IT resources, said Sorangel Borges-Canigiani, manager of product marketing and development, medium business solutions for Verizon in an interview. When such companies experience an IT incident, "there could be days or hours of delay – we want to take that away," said Borges-Canigiani.
Customers will pay for the 24/7 IT Help Desk service on a per-seat basis, with the flexibility to add or subtract seats each month. Prices will start at $15 monthly per seat for a basic offering that includes troubleshooting and tune-up of personal computers and peripherals sitting behind them, virus and malware removal, and support for a specific lineup of off-the-shelf applications. For an additional five dollars per seat, customers can get the advanced offering that adds support for smartphones and tablets and help with VPNs. A third option called Premiere will sell for $25 per seat and will include all the capabilities of the advanced offering plus proactive computer monitoring.
Verizon and Best Buy also will do a limited amount of customization for customers that need to, for example, add specific applications not included on the list of supported apps. In addition, the partners will offer remote IT administration for servers.
Although the IT Help Desk offerings are similar to other services available directly from Geek Squad, the specific packages are unique to Verizon. Verizon plans to offer IT Help Desk to companies that are not current Verizon customers, as well as to existing communications service customers.
Best Buy plans to dedicate certain personnel to support the Verizon offering, said Brad Howe, director of strategic partnerships for Best Buy.
"We have given a set number of agents special training with which to support Verizon," said Howe, adding that operations will scale as business grows.