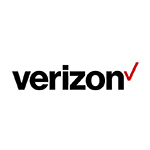 Verizon said yesterday that it and its partners achieved interoperability in a vital element of its NG-PON2 platform. The NG-PON2 interoperability testing focused on the ONT management and provisioning element of the carrier's OpenOMCI specification. Other participants were ADTRAN, Broadcom, Cortina Access, Ericsson/Calix and Intel, according to the press release. The interoperability was achieved in May at a Verizon technical facility in Waltham, MA.
"The Verizon-led NG-PON2 interoperability effort is important, not only for Verizon but for NG-PON2 technology, and is based on lessons learned over the last 13 years of PON deployment and great partnerships," said Dr. Vincent O'Byrne, Verizon's Director of Technology in a press release. "We see this work as removing a major roadblock and helping accelerate NG-PON2 deployment."
NG-PON2 Interoperability
OpenOMCI, the press release says, defines the OLT to ONT interface and "is aligned with" the International Telecommunications Union-Telecommunication Standardization Sector's (ITU-T) Recommendation G.989.3. Verizon has aspirations of making OpenOMCI an industry standard, with other carriers adopting it as well.
NG-PON2, one of the latest iterations of passive optical networking, is designed to support speeds of 40 Gbps or more, across multiple wavelengths. The OLT to ONT interface – optical line terminal to optical network terminal – is a key transition point. Verizon has already selected NG-PON2 as its next-gen FTTP platform. Another next-gen FTTP platform option, XGS-PON, was recently selected by AT&T for field trials.
Often, companies across a particular ecosystem – including carriers, chip makers and other OEMs and equipment makers – create platforms to satisfy emerging specifications. The existence of such consortia provides potential customers with end-to-end platforms and makes use of the specification feasible. It also gives them confidence that the technology will work. The strength of consortia members also can influence standards development in a way favorable to its members.
OpenOMCI "optimizes the number of managed entities and methods that can be used to implement a particular service function while disallowing vendor-proprietary objects and features that have provided a major obstacle for interoperability," according to the press release. In other words, the initiative aims to extend as much as possible the number of compliant tools available to manage the OLT to ONT interface in the NG-PON2 specification while identifying and excluding software that doesn't follow the recommendation.