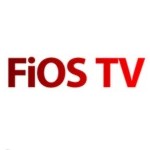 Verizon is joining the iPad/tablet movement, where video service providers are extending their subscription video product to mobile tablets. There's so much momentum with this trend, it led be to ask the question is Apple hijacking TV Everywhere?
In Verizon's case, they made a series of announcements regarding FiOS TV, which can all be summed up with the concept of cloud TV. Verizon is looking to give customers access to FiOS TV content on a variety of mobile devices including select Droid,Windows, and BlackBerry Smartphones. The concept is called FlexView and it will start off by offering 3,000 or so VOD titles, followed by television programming. Customers will gain access to a 70 GB drive within "the cloud," allowing customers to access this stored content on these mobile devices. The service is set to launch later this year.
Additionally, Verizon is looking to turn the iPad (and other tablets down the line I'm sure) into a "softSTB", or software based set-top-box.  Basically the iPad app will allow FiOS TV customers to watch TV on their iPad, initially only within the home, but perhaps outside of it at some point as well.
At first glance, I question why viewing TV content on an iPad in the home is that compelling, especially when I can simply turn on the TV to watch the same thing. Then I realize, I'm probably not the demographic for this product. Younger generations have embraced the laptop (and to a lesser extent the desktop PC) as a perfectly viable tool for watching video content. Some would argue the younger demographic prefers laptops, and soon to be tablets, over the television. In that regard, it makes perfect sense to push content viewing to the iPad, even if it is restricted for in the home viewing only, at least for the time being.
Verizon joins a long list of video service providers, all trying to come up with the right TV Everywhere, or cloud TV experience. While the apps and features look cool to people like me, there's still a lot to prove. There are many issues still to be resolved, most important of which is content rights, before we'll see these cloud TV initiatives really take shape.
That being said, we're getting a real window into the future of the video business through all of these announcements. Many of the apps being discussed today won't see the light of day – victim to real world market realities. But some will, and video service providers need to do their homework on this issue to ensure their video product remains competitive and relevant.