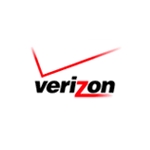 U.S. District Court Judge for the Eastern District of Virginia Raymond A. Jackson on November 23 issued an injunction ordering Verizon Communications to "cease and desist" using intellectual property which focuses on VOD, belonging to ActiveVideo Networks.
The cease and desist order takes effect on May 23, 2012. Verizon has to make monthly "sunset royalty payments of $2.74 per subscriber per month" from December 1 until then.
ActiveVideo filed suit against Verizon for patent infringement in May 2010, alleging that Verizon's FiOS TV service infringed on four patents owned and used by the San Jose-based company. The patents are "fundamental to interactive television services such as video on demand," according to the company.
A jury awarded ActiveVideo $115 million in a judgment in August, an amount that was subsequently increased by the Court. The total amount awarded to ActiveVideo to data is $139.1 million, made up of damages, supplemental damages and interest.
"We are extremely pleased with the Court's decision to enjoin Verizon's infringing activities. It is only right that Verizon, having been found to infringe our patents, should be prevented from competing with us," stated Jeff Miller, ActiveVideo Networks' president and CEO.
Verizon has been somewhat quiet regarding the injunction but does plan to appeal.