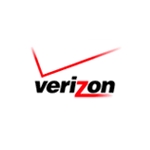 Verizon reported 2Q 2012 results today, and the wireline broadband results paint an interesting picture. Between new FiOS customers and DSL losses, Verizon only added 2K new wireline broadband customers. That's a paltry number for a company the size of Verizon – there are small independent rural carriers who will add more net broadband subs than that. Is it a freak occurrence or a sign of the times for Verizon and their path forward?
Consider in the same quarter, Verizon activated 3.2 million new mobile broadband 4G LTE devices. Quite the contrast – even when taking the larger wireless footprint into consideration. Does it point to a more overt shift by Verizon to scale back their FiOS and wireline operations in favor of wireless?
2Q 2012 Financial Analysis
Some have suggested that's exactly what Verizon intends to do, when/if their new cable industry partnership takes hold. The idea suggests Verizon will cede the wireline broadband and video business to their new cable partners, while focusing on what appears to be the more lucrative mobile broadband segment.
Lucrative indeed. After all, even with the virtually flat wireline broadband growth, Verizon reported consolidated revenues of $28.6 billion and consolidated operating income of $5.7 billion in 2Q 2012, year-over-year increases of 3.7% and 16% respectively.
Wireless data revenues alone totaled $6.9 billion. Compare that with the total revenue contribution from the wireline sector of $9.9 billion. That means in 2Q 2012, wireless data services revenue alone matched roughly 70% of all wireline operating revenues, voice and data, for Verizon. Wireless margins (including wireless voice) are even more impressive, with Verizon reporting wireless operating income margin of 30.8%, compared with wireline operating income margin of 1.9%.
2Q 2012 Wireline Broadband Analysis
A cursory review of these numbers suggests this basically flat growth for wireline broadband in 2Q 2012 has more to do with a slowdown in FiOS growth than anything else.
Verizon lost 132K DSL subscribers in 2Q 2012 – but that's pretty much in line with DSL losses over the past seven quarters, which have averaged roughly 141K DSL losses per quarter.
For FiOS Internet net adds, Verizon has averaged roughly 212K new quarterly subscribers over the past seven quarters. So 2Q 2012's net adds of 134K is 78K less, or roughly 37% less than the average, accounting for the dramatic downward shift in net new broadband adds for the quarter.
So perhaps the dramatic shift is more of a FiOS Internet anomaly, than an indicator of a strategy to forsake wireline broadband entirely. We'll need to observe several more quarterly reports before drawing firm conclusions.