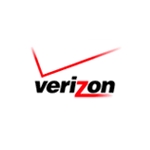 Verizon's continued testing of next-generation PON technologies for FiOS continues, with news of a NG-PON2 trial, which delivered Internet download and upload speeds of up to 10-Gbps per wavelength. Verizon sees NG-PON2 as a platform to deliver multi-gigabit-speed broadband access services for FiOS customers as the market demands and the technology matures, according to a company press release.
Verizon is no stranger to field testing next-generation PON technology on its FiOS platform. As far back as 2010, Verizon was testing 10 Gbps connections using XG-PON technology. NG-PON2 is now the next generation PON FTTP standard, improving the XG-PON standard, and capable of total network throughput of 40 Gbps. That's a tremendous improvement over the widely deployed GPON FTTP technology, which offers only 2.5 Gbps of shared throughput – hardly capable of delivering in today's gigabit-to-the-home access arena.
Verizon NG-PON2 Field Trial
Using NG-PON2 (next-generation passive optical networking), Verizon tested adding new colors of light onto existing fiber optic cabling. Each additional color of light added as much as 10-Gbps to its carrying capacity. The test took place at Verizon's central office in Framingham, Massachusetts following extensive testing in its labs in Waltham.
Verizon researchers installed a new optical line terminal (OLT) at the Framingham labs. The new OLT generated four wavelengths, or colors, of light. Each one was able to carry network signals at 10Gbps download/2.5Gbps upload. Symmetric download/upload speeds of 10 Gbps per color are envisioned for the future, Verizon noted.
In one test, NG-PON2 signals were sent over an optic fiber serving GPON customers. That proved that NG-PON2 can transmit GPON and NG-PON2 on the same fiber, Verizon noted.
https://youtu.be/EDCt2OJHdEs
Verizon researchers also validated important automated network correction features of NG-PON2. Simulating a fault in central office equipment, the customer-side ONT automatically tuned in to another wavelength, thereby enabling network transmission to continue at its normal 10-Gbps rate.
Verizon said it will issue a request for proposal (RFP) in order to buy hardware and software for the new NG-PON2 platform. Initially Verizon expects the new FTTP networks will be most attractive to business customers. Demand will expand as 4K video becomes more common and the ¨Internet of Things¨ continues to expand.
Network vendors including Calix, ADTRAN, and Alcatel-Lucent, among others, are actively developing NG-PON2 platforms.
"The advantage of our FiOS network is that it can be upgraded easily by adding electronics onto the fiber network that is already in place,¨ Hicks pointed out. ¨Deploying this exciting new technology sets a new standard for the broadband industry and further validates our strategic choice of fiber-to-the-premises."