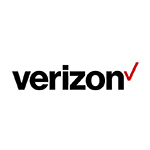 Speaking at ADTRAN's Broadband Solutions Summit this morning in Huntsville, Alabama, Verizon's Director of Network Planning Vincent O'Byrne outlined a Verizon next generation broadband strategy. That strategy is heavily focused on NG-PON2. It apparently will not include G.fast.
"We have no strategy for G.Fast," O'Byrne replied when I asked him why Verizon was not using G.fast for their MDU deployments. O'Byrne stressed the goal of taking fiber all the way to the living unit, even in MDU environments.
O'Byrne cited a variety of factors for passing on G.fast in favor of a true FTTP approach. Those reasons include poor copper network conditions across some of Verizon's territory, as well as past copper broadband experiences in MDUs that Verizon does not want to repeat.
Verizon has been using VDSL and ethernet over copper to reach individual units in MDUs, when bringing fiber to its basement. They've run into considerable operational and interoperability challenges with this approach, O'Byrne noted.
"We see ourselves in this same situation with G.fast five years from now," O'Byrne explained.
As a result, Verizon would rather take the time and extra expense to run fiber all the way to each individual unit. O'Byrne admitted that is a somewhat unconventional approach, but one that Verizon feels will be worth it in the long run. Other carriers including AT&T, CenturyLink, and Windstream are active with G.fast for MDU applications.
The Verizon next generation broadband strategy is well underway and will focus on NG-PON2, a widely reported approach and a point O'Byrne confirmed today. ADTRAN is part of a trial, along with Calix/Ericsson to confirm vendor options for this Verizon NG-PON2 migration. Verizon currently uses a mish-mash of vendor solutions for both BPON and GPON, which underlies their Fios portfolio for both consumer and business markets.
"We're skipping XGS-PON single wavelength," said O'Byrne. "We're going for a 10G tunable laser solution."
O'Byrne says driving costs lower and providing a unified architecture that's interoperable across multiple vendors are key goals for their strategy. He also mentioned solutions that can maximize use of Verizon's extensive and somewhat disparate outside plant (thanks to multiple past acquisitions) environment.