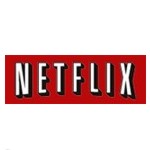 High-profile flare-ups between content providers and broadband providers over traffic exchange are becoming an annual or even semi-annual Internet tradition. The latest flare-up is between Cogent Communications, which provides backbone connectivity for Netflix, and Verizon. But this time there's a new issue embedded in an old issue.
The old issue is how to deal with traffic imbalances between broadband providers and content providers who tend to send more traffic to broadband providers than they receive from them. The new issue pertains to a new approach to solving those traffic exchange problems – allowing the content provider to put servers in key broadband provider connection points, thereby minimizing the distance content has to travel between the two companies. The goal is to minimize transport costs and enhance the quality of the end user experience. And the fight now seems to be over who controls those arrangements.
The Verizon/Cogent Dispute
Cogent's CEO told Giga Om that Verizon is "allowing peer connections to degrade" between the two companies. While port speeds interconnecting any two Internet backbones normally would be upgraded when capacity reached 50%, Verizon has not upgraded some ports connecting with Cogent that have reached full capacity, he said. According to Giga Om, Verizon told Cogent that the reason this situation has occurred is that Cogent is "moving traffic for a large video provider" – i.e., Netflix. The Giga Om author speculates that Netflix has become a target of broadband providers that offer competitive services, noting for example that Verizon owns 50% of Redbox, a streaming video service that competes with Netflix.
Verizon quickly responded in its policy blog. "This isn't a story about Netflix, or about Verizon 'letting' anybody's traffic deteriorate," wrote a Verizon executive.
According to the blog post, "Cogent is not compliant with one of the basic and long-standing requirements for most settlement-free peering arrangements: that traffic between the providers be roughly in balance. When the traffic loads are not symmetric, the provider with the heavier load typically pays the other for transit."
Importantly, the author also notes that "solutions such as . . . Partner Ports . . . are designed specifically to provide a cost-effective means of delivering very large volumes of out-of-balance traffic." According to a Verizon podcast, Partner Ports is a program that enables content providers to locate content servers in key Verizon points of presence to "get content to end users faster" and "get rid of long latency and jitter."
If this sounds familiar, that's because Netflix has suggested a similar approach but with different terms and conditions. Netflix at the beginning of the year launched a program called Open Connect, through which it offered to put servers in broadband provider points of presence. But the company didn't offer to pay for doing that. Instead, it said it would put the servers in for free in exchange for free peering – and to sweeten the deal said that only providers participating in that program would be able to offer their customers Super HD Netflix content.
According to today's Wall Street Journal, Cablevision Systems and Cox Communications have agreed to these terms. But larger broadband providers – including Comcast, Time Warner Cable, AT&T and Verizon – have not been able to come to an agreement with Netflix about this.