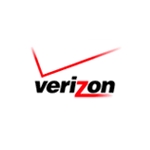 People in the Millennial generation (age 16 to 34) are more likely than those in older generations to abandon an entertainment source if the quality of the experience is poor, according to new research from Verizon Digital Media. And that's an important issue considering that the research also found that Millennials were considerably more likely than older people to consume media on non-traditional devices.
Millennials are three times more likely than non-Millennials to watch television online, the survey of 800 Millennials and 200 non-Millennials found.
Yet despite their propensity to watch shows online, 46% of Millennials said they will give up on watching a show online if the video continues but they can't hear the audio. Forty-five percent and 44% of Millennials, respectively, said they would give up if the audio continues but they can't see video or if the video screen freezes at times.
The Verizon research appears aimed at wooing media company customers for Verizon Digital Media Services – a unit focused on enhancing content delivery. The Digital Media Services unit includes the content distribution assets the carrier gained through its acquisitions of encoding technology provider upLynk and "SuperPOP" operator EdgeCast. SuperPOPs have massive amounts of computing and caching power and are directly connected to major Internet backbone networks.
In a report summarizing the survey results, Verizon offers advice aimed at potential Verizon Digital Media Services customers.
"Millennials have embraced online TV viewing as a way of life," writes Verizon. "Companies that fall behind on digital video will be at a significant competitive disadvantage."
Other notable research findings include:
In comparison with older consumers, Millennials are much more likely to watch content on smartphones and laptops (31% and 68%, respectively, compared with 18% and 47% for non-Millennials). Conversely, Millennials are less likely than non-Millennials to watch on desktop computers (44% versus 52%).
Millennials also have a greater propensity for "binge viewing" – watching multiple episodes of a TV series back to back. The highest number of episodes Millennials watched in one sitting was 8.2 compared with 6.4 for non-Millennials.
Millennials have distinctly different brand preferences than older viewers. Although both groups rated Amazon as their top brand and Facebook as number three, Millennials' number two brand was YouTube and their number four brand was Google. For non-Millennials, those brands were Walmart and Microsoft, respectively. And while non-Millennials included ABC, CBS and NBC among their top 10 brands, none of those companies were on the top 10 brand list for Millennials.
Non-Millennials are more likely than Millennials to use community based sharing sites such as Reddit, Imgur, 4chan and 9gag.