Verizon Media's OneSearch, which was announced today, will enable search without tracking, storing or sharing personal information or search data with advertisers, according to Verizon. The desktop or mobile app is free to consumers. Businesses can integrate OneSearch into their privacy and security products.
"We deeply believe in consumer trust and choice, both for our user community and our partners," Michael Albers, the Head of Consumer Product for Verizon Media, said in a press release. "In support of our commitment to trust and transparency, we are excited to launch OneSearch, an innovative new online search experience built for privacy-minded searchers. With it, you can search the internet with increased confidence, knowing your personal and search data isn't being tracked, stored, or shared with advertisers."
In addition to not allowing tracking, sharing or storing, OneSearch returns unbiased and unfiltered search results and encrypts search terms, Verizon said. The results link will expire within an hour. These steps are aimed at protecting people sharing devices or if the search results link is shared.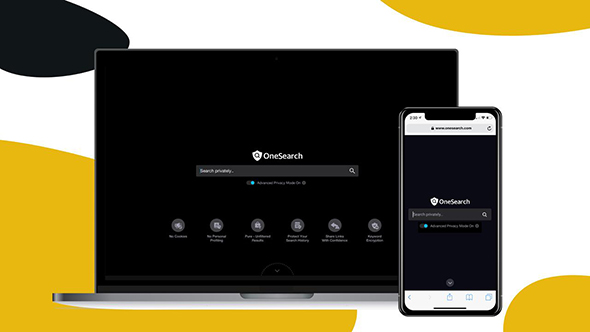 The platform is supported by ads that are contextual and based on search keywords, not cookies or browsing history. Internet users can use OneSearch immediately in North America at www.onesearch.com. Mobile apps for Android and iOS will be available by the end of January. OneSearch will be available in other countries soon, according to a  press release.