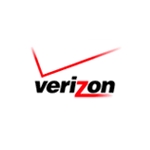 Verizon's latest bundling strategy allows customers to lock in pricing for two years on double, triple, and quad play bundles. Verizon is hoping to alleviate some of the sticker shock push back they get from customers who complain after shorter bundled pricing promotions end and normal pricing kicks in.
Verizon is offering a variety of bundling options, with triple play options as low as $85/month. The lead offer is for a  FiOS powered  triple play bundle offering FiOS TV including 40 HD channels, 15 Mbps downstream /5 Mbps upstream broadband, and voice service for $99.99 a month.  Additionally, customers can save $5 more per month on their desired bundle by ordering the service online.
The new promotion applies to both FiOS and DSL/DirecTV powered bundles. Verizon claims the promotion can save new customers as much as $20/month, or $480 for the life of the two year offering.  Combine that with the potential additional $120 in savings from ordering online, and Verizon hopes its cable competitors will have a hard time matching this latest value focused promotion. Verizon does institute a $360 early termination fee for FiOS bundles and $165 for DSL and/or voice service.