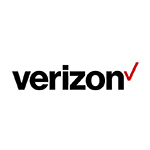 Verizon today reported first-quarter 2018 results highlighted by consolidated revenue growth and strong Verizon Wireless customer loyalty. Verizon revenues were up 6% over the same period last year.
For first-quarter 2018, Verizon reported EPS of $1.11, compared with 84 cents in first-quarter 2017. On an adjusted basis (non-GAAP), first-quarter 2018 EPS was $1.17, compared with 95 cents in first-quarter 2017. Verizon's first-quarter 2018 EPS included approximately 21 cents due to tax reform and accounting changes for revenue recognition.
Verizon Revenues
First-quarter 2018 earnings also included a pre-tax charge of about $249 million related to early debt extinguishment and approximately $107 million of acquisition and integration costs related primarily to Oath. The net impact of these items, after tax, was approximately 6 cents per share.
Verizon relied on the IoT for wireless growth in 1Q18, driven primarily by the wearables segment. Verizon customers activated more smartwatches and other devices on the Verizon wireless network to help drive wireless growth. Fios results were mixed, with 66K net adds on the broadband side, but 22K net losses on the Fios TV side. Verizon executives cited cord cutting as having an impact.
"Verizon is showing strong earnings and that is good news," telecom analyst Jeff Kagan said. "Today, there are a variety of forces pushing Verizon in a variety of directions. We are just in the early stages of another wireless revolution. Wireless carriers need to invest and prepare for this next wave."
Adding Efficiency, Cutting Costs
Efficiencies gained by Verizon's adoption of virtualized network technologies, such as NFV and SDN, will be a main driver of the carrier's goal of cutting $10 billion in operating costs by 2020. Verizon is also monetizing NFV and SDN technologies through its expanding Virtual Network Services portfolio, said telecom analyst Steve Vachon.
Operators are recognizing that collaborating with the broader telecom industry is essential to resolving interoperability hurdles that have been slowing NFV and SDN adoption. For example, Verizon, which was the most notable holdout from the Open Network Automation Platform (ONAP), joined the group in January 2018 and is encouraging deeper interoperability amongst telecom vendors to foster greater automation and scalability for solutions deployed across the industry, Vachon added.
"We began 2018 with strong momentum, and we expect it to continue throughout the year," said Chairman and CEO Lowell McAdam, in a prepared statement. "We are positioning Verizon for long-term growth while executing our strategy today and leading the way for the next cycle of growth for the industry."
Total consolidated operating revenues in first-quarter 2018 were $31.8 billion, up 6.6 percent from first-quarter 2017. On a comparable basis excluding the impact of Oath and divested businesses and the impact of the revenue recognition standard (non-GAAP), consolidated revenues was $29.9 billion, which grew approximately 3.2 percent. The primary driver was solid performance in the wireless business with improved service revenue results.