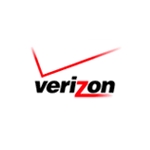 Verizon is making a bold, strategic move to expand its presence among utilities looking to or already deploying smart grid technology and systems. The telecom carrier on July 29 announced the launch of Grid Wide Utility Solutions, a platform-as-a-service that offers electric utilities the means to carry out smart metering, demand response, meter data management and distribution monitoring and control projects.
With U.S. smart meter installations now at 147 million and counting, Verizon sees opportunity in providing an integrated information management platform for electric utilities. Delivering it as a platform service results in a recurring revenue stream and streamlines and reduces the cost of Verizon's supporting operations by centralizing them in data centers that can serve multiple customers.
Smart Grid-as-a-Service
Grid Wide Utility Solutions is comprised of a wide range of cloud-based applications designed to enable electric utilities realize incremental revenue, reduce operating costs, increase efficiency and improve customer service, Verizon states in a press release. Utilities' smart meters communicate utility electric meter data over Verizon's wireless network, through Verizon's private network and then to Verizon's cloud environment.
At least 60% of electric utilities only become aware of power outages when customers notify them of the situation, Verizon points out. Grid Wide comes with pre-configured data and analytics dashboards that provide timely information regarding outages and atypical usage patterns. It also helps utilities increase revenue, the telecom carrier says.
"Historically, utility companies have constructed costly communications networks and installed premise-based servers designed to last for at least a decade," commented Jay Olearain, director of business development for energy & utilities, IoT Connected Solutions at Verizon. "The industry has since realized that the coverage, reliability and security of public wireless networks have evolved well beyond anything that they can construct on their own efficiently and with scale.
In addition to enabling remote reading of customers´smart meters Grid Wide converts electric utility meters into power-quality sensors. That provides utilities the opportunity to gather much more extensive data on electricity consumption, which in turn enables them to better understand the quality of electricity being delivered, according to Verizon.
"What is really cool about our smart grid technology — and very disruptive,¨ Olearain added, ¨is that we have pre-built Grid Wide as an as-a-service model, which removes the complexities, time and cost for utilities with having to build their own solution. As a result, utilities don't have to swap out their entire meter population, they can start to solve the problem areas right now on a per-month, per-meter cost basis."