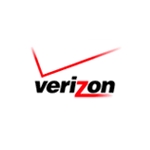 Verizon today announced the introduction of "Quad-Play"  bundles that combine wireless telecommunications, TV, Internet and home phone services delivered over its 3G and landline networks. The move is a continuing attempt to leverage wireless advantage over cable competitors. Verizon's quick to point out that these new promotions are "Plans That Cable Companies Can't Offer Include Every Option for Entertainment and Communication, Delivered Over Powerful Verizon Networks."
The basic quad-play FiOS service bundle consists of the national Verizon Wireless calling plan (includes 450 minutes), the Freedom Essentials landline voice service, FiOS Internet service at 15/5 Mbps downstream/upstream and FiOS TV Essentials service for $134.99 per month.  Initially available in the Northeast and Mid-Atlantic regions to FiOS or Verizon's High Speed Internet (HSI), and DIRECTV customers, they will be rolled out more widely in future, according to a news release.
Variations on the theme for those who don't feel they need traditional wired home phone service, Verizon is also offering bundles without it while existing wireless customers have the opportunity to put together a service bundle by adding Verizon broadband or TV services.  Vice-versa, existing broadband and TV customers can wireless.  Depending on which bundle they order, customers stand to save anywhere from $59 to $179 per year as compared to signing up for each service individually, according to the company.
"We recognize that some customers prefer to use Verizon Wireless as their primary voice service while others appreciate the reliable convenience and the peace of mind that comes with a wired home phone as well," said Mike Ritter, Verizon chief marketing officer for consumer wireline and business services