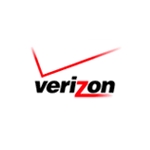 Verizon today announced a new managed service centered on Microsoft's Lync unified communications and collaboration offering dubbed  Managed UC&C for Microsoft Lync Server 2010. The carrier expects to differentiate its offering through its strong experience working with Microsoft and through an end-to-end management system that can also be used to manage the customer's local area network, said Jeff Neikirk, manager of global unified communications & collaboration for Verizon Enterprise Solutions, in an interview.
"Unified communications tools are starting to mature and to deliver on the end-user productivity promise," said Neikirk. "The challenge we see is that while on one hand, the user experience is starting to be there, that user experience comes at a cost. When you open the data center door . . . it can be quite complex."
Verizon's new offering aims to simplify that complexity for customers, Neikirk said.
He noted, for example, that enterprise customers may have equipment and software from a variety of vendors including Cisco, Siemens, Alcatel Lucent, Avaya, Polycom, IBM, Broadworks, Salesforce.com and others that must be interoperate with Microsoft Lync. Verizon already has experience working with many of those vendors and will work closely with customers to determine their individual deployment and integration needs.
Verizon said that by using the new managed Lync service, enterprise customers will be able to use the advanced instant messaging and presence, audio, video and web conferencing of Lync along with enterprise voice across Verizon's global IP network. Customers have the option of combining the offering with Verizon SIP trunking with managed session border controllers.
The Verizon managed Lync offering also will include application monitoring and configuration management.  Using the information from that monitoring system, customers will be able to identify usage trends and plan for future requirements. Those monitoring tools also can be used to monitor the customer's local area network, Neikirk explained.
"Because they have the opportunity for a single source managed LAN and Lync, they can have a single view across the environment," said Neikirk. "They don't have to reach out to other tool sets."
One of the areas where Verizon did something unique is in integrating management of Lync into Microsoft System Center 2012, Neikirk said. "It gives us the ability to quickly and rapidly expand the offering to include enhancements and additions to Microsoft Lync and other Microsoft applications," explained Neikirk.
In addition to launching in the U.S., Verizon's new managed Lync service is also launching in 19 European countries.