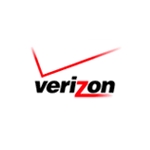 Small- and medium-size businesses without internal information technology resources are the target market for Verizon's new cloud-based Virtual Communications Express service launched today.
Verizon developed the product because it saw a need for "something simple to implement that would let small- and medium-size business customers take advantage of the same features that are coming to market for larger enterprise customers," said Janet Schijns, vice president of medium business for Verizon Enterprise Solutions.
As Schijns explained, the new service provides PBX-type features but does not require on-premises hardware. Instead customers rent or purchase IP phones that connect to their local area network, which connects to the Verizon cloud over a broadband connection. Capabilities of the offering include:
Simultaneous ringing of employee's mobile and office phone
Free nationwide calling
Integration with Google apps, including click-to-dial from calendar invitations
Hunt groups and other PBX-style features
Verizon plans to add Android and iOS support for Virtual Communications Express next year, enabling employees' smartphones to function as if they were connected to the company's LAN, thereby supporting features such as four-digit extension dialing.
Schijns declined to provide pricing for Virtual Communications Express, noting that the price varies depending on the number of employees. She noted, however, that "the average company will pay less than $40 per user."
The IP phones that Verizon plans to offer to support the service, manufactured by Polycom, sell for less than $200, Schijns said.
Verizon already has conducted trials of Virtual Communications Express and, according to Schijns, every trial participant opted to keep the service after the trial was over – although she declined to say how many companies participated in the trial.
A typical customer is likely to purchase Virtual Communications Express as a replacement for a PBX or Centrex system, Schijns said.
The hottest prospects for Virtual Communications Express, she said, are companies with between one and 50 user lines, as well as companies whose workplace changes frequently, such as tax preparation and construction companies.