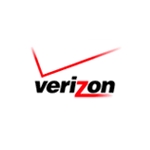 Verizon has done a lot of experimentation with boosting the speeds of its FiOS broadband Internet service to as high as 10 Gb/s to an individual customer on a trial basis. Today the company actually made a commercial launch of a 150 Mb/ downstream and 35 Mb/s upstream service for business, which matches (in speed terms) a similiar move made for certain residential markets.
The new FiOS Internet for Business service is now available to business customers in 12 states and the District of Columbia. With a dynamic IP address, the service will cost $229.99 a month with no term contract. That rate drops to $204.99 a month with a two-year contract, and customers can get rates as low as $199.99 a month by ordering on line. Static IP addresses are also available at an additional cost.
FiOS Internet for Business includes free Wi-fi access, personalized domain name, a security suite, online backup and sharing and other features.
It appears that the higher-speed FiOS Internet for Business customers will be served over existing GPON infrastructure that also will continue to serve lower-speed business and residential customers, with only high-speed customers receiving the high-speed service. As high-speed users are added to an individual network node, however, it is likely that the total number of customers served from that node will decrease.
To increase the capacity of neighborhood nodes in the future, Verizon is looking at either XG-PON or XG-PON2 (among other future FTTH options), two technologies that have been used in trials with individual customers.