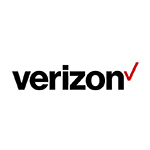 Just 18 months after its inception, the Verizon Oath brand is dead. Guru Gowrappan, head of the Verizon media unit, said in a blog post that the unit would be known as Verizon Media Group beginning January 8, 2019.
Oath is the brand name that Verizon devised for the business unit that includes the company's Yahoo and AOL acquisitions. Earlier this month, Verizon said it would write down the value of that business by $4.6 billion – approximately half of the unit's total value.  The company said the move was driven by competitive and market pressures resulting in lower than expected revenues and earnings.
According to Gowrappan's blog post, the new brand name represents the business unit's "strong alignment as a core pillar of Verizon's business."
Financial observers pointed to the strength of digital media giants such as Facebook, Google and Amazon as key factors behind Oath's disappointing performance – an analysis that suggests the going could continue to be tough for Verizon's media business moving forward.
Verizon Oath Brand
When Verizon initially created the Oath brand, a key driver was Verizon's desire to monetize behavioral data from its mobile business. But mobile didn't figure prominently in Gowrappan's list of enhancements the company has made to its media business or has on tap for that business.
Gowrappan's list focused in large part on enhancements to Verizon's Yahoo, Huffpost and BUILD media offerings, such as a Yahoo Finance Premium subscription, new Yahoo mail features, expansion of BUILD entertainment content, and the creation of HuffPost LIFE, which offers "service-oriented, lifestyle content."
On the technology side, he noted that "as part of one Verizon, we're growing our work on tomorrow's technologies – XR [an apparent reference to extreme revolution gaming technology], AI [artificial intelligence], machine-learning, mobile-edge computing, 5G and more. These are the building blocks of how we will continue to evolve our member-centric ecosystem with much more to come."
Tellingly, he noted that this work was "most exciting."
Mobile-edge computing and 5G, in particular, seem like areas where Verizon could have a technology advantage. And considering the company's heritage, perhaps its greatest chance of success in the digital media market hinges on how well it can leverage its unique technology expertise to differentiate its offerings in a market currently dominated by the likes of Amazon and Google.