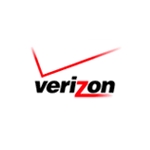 Verizon's kicking off 2010 by reducing rates for DSL based High-Speed Internet service bundles, offering customers the opportunity to purchase higher speed double- and triple-play HSI bundles for the same price as its 3 Mbps bundles.
Effective Jan. 18, the carrier is cutting $10 per month off the rate of its higher speed DSL powered triple play  bundles. Qualified new customers can purchase triple-play HSI bundles, which includes: 1) Verizon Freedom Essentials unlimited home local and long distance calling; 2) up to 7.1 Mbps HSI;  and 3) DirecTV Plus DVR services for $94.99 a month. Double-play bundles can be had for $69.99 a month, according to a company news release. Terms include one-year Verizon and two-year DirecTV agreements. 
Additionally, new voice and HSI customers that sign up for double-, triple- or quad-play service plans (the latter including mobile service) are eligible to receive their choice of a Compaq Mini netbook or a $150 back via a Verizon Visa Prepaid credit card, as well as other incentives. Existing Verizon customers who add home voice or HSI are eligible to receive a $100 Verizon Visa Prepaid card and other incentives.
"We're focused on enriching the value of our HSI bundles for our customers" Susan Retta, vice president of consumer product management," commented in the news release. "Every day, reliable broadband service becomes more important for consumers who want efficiency in their daily lives while also staying on top of opportunities available via the Internet. So as we start the year, offering our fastest HSI speeds at a reduced price, coupled with the all-digital quality of DIRECTV service, puts our customers squarely in the value-driver's seat."