Verizon announced that Fios TV streaming, which includes live TV, VoD, and DVR recordings, will no longer count against a Verizon wireless' customers monthly data allowance. It's the same tactic AT&T has allowed for some time now with DIRECTV, giving these carriers a unique position in the market as owners of both wireless and video delivery networks.
To be eligible for data-free Fios TV streaming, customers must subscribe to both FiOS and Verizon Wireless. Verizon says they have rights to 140+ live channels for streaming outside of the home, and also provide access to DVR recordings on mobile devices outside the home. Although, there usually are some restrictions for outside-of-home DVR streaming for some content.
"Data-free streaming on the Fios Mobile app is the latest reason why there has never been a better time to be with Verizon for both Fios and mobile phone service," states Verizon in a press release announcing the move. "And now, for a limited time, get up to $500 back when you sign up for Verizon Fios and Verizon Unlimited."
Wireless Muscle
As the only two major facilities-based wireless and video network operators, both Verizon and AT&T have some advantage. In some ways, they've been a little slow to leverage their unique position, but lately, they've stepped it up, and are clearly now trying to gain some advantage.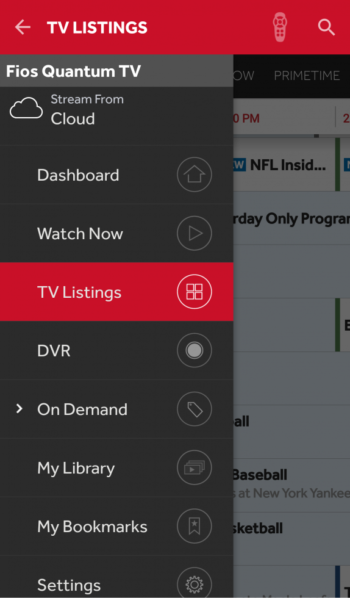 In addition to providing data-free streaming, Verizon also recently announced a $500 credit promotion for Fios customers who move to Verizon Wireless, and vice versa. Data free video streaming may be somewhat less important in these new days of unlimited wireless data plans, but both operators still have tens of millions of wireless customers on traditional plans.
For its part, AT&T has been a little more aggressive, tying DIRECTV and their OTT service DIRECTV NOW to their wireless offer. In addition to offering 'free' data for streaming these services to their wireless customers for some time now, they've offered a number of aggressive promotions tying the two together.
Both AT&T and Verizon are shoring up their wireless and TV positions, as major cable companies plot their entry into wireless. That pending entry, scheduled for some point this year by Comcast, will surely include heavy bundling promotions of wireless and TV services. Video and wireless are becoming the new double play battleground.