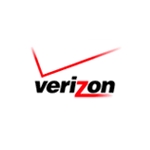 It was just a matter of time before Verizon flexed its FiOS muscle for a 100 Mb/s broadband tier, and that day has come. Today they announced a new 150 Mb/s downstream, 35 Mb/s upstream tier to the majority of its FiOS enabled markets.
"The new 150/35 Mbps FiOS Internet offer establishes a new benchmark for high-speed Internet in America, and paves the way for a flurry of emerging bandwidth-intensive applications to reach mainstream status," said Eric Bruno, Verizon vice president of product management.
The service is not cheap. It starts at $195/month when bundled with voice service and a service agreement and rises to $215/month with no voice bundle and no service agreement.
Verizon is the first tier one telco in the U.S. to launch a 100 Mb/s+ tier. Some smaller rural telcos have done it, as well as several cable companies, including key Verizon competitor Cablevision. EPB holds the speed crown though, with their 1 Gb/s residential service in Chattanooga, Tenn.
There is very little market data to verify how many actual customers are subscribing to these ultra fast tiers. Some analysts argue they are little more than just marketing hype considering very few residential subscribers need that amount of pure high speed Internet bandwidth (or can afford it). But for now, there is a speed race happening among broadband providers, with no end in sight.