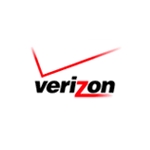 Verizon today announced an investment in the emerging carrier Ethernet exchange market, co-leading the $9.5 million cash infusion in CENX through Verizon Investments.
"Verizon invests in innovative companies that they believe are complementary to their business and CENX fit that profile," said CENX President Nan Chen in an interview.
In 2009, CENX was the first company to announce plans to build a carrier Ethernet exchange aimed at making it easier for carriers to buy last mile Ethernet connectivity from and sell it to other carriers. Since then the company has opened multiple exchanges and has gained at least three competitors – including Inteliquent (formerly Neutral Tandem),  Equinix and Telx.
But while all three of those companies are adding carrier Ethernet to existing interconnection businesses, CENX is a "pure play" focused exclusively on the carrier Ethernet exchange business. Verizon has been connected to two CENX exchanges for about a year.
The initial focus of carrier Ethernet exchanges was to simplify the process of mapping one carrier's Ethernet service parameters to those of another carrier. As Chen explained, interconnecting Ethernet circuits is "vastly more complex" than interconnecting the TDM circuits that Ethernet increasingly is replacing "because of the number of parameters associated with it."
One of Ethernet's selling points is its flexibility and its ability to be tailored to meet a wide range of service requirements – requirements that are met through a wide range of class of service and other settings. But the downside of all of these options is that no two carriers have implemented carrier Ethernet with the exact same parameters. Before carrier Ethernet exchanges, carriers had to dedicate considerable time and engineering resources to resolving how to map one carrier's service settings to those of another's.
Carrier Ethernet exchanges simplify that process by enabling a carrier to establish a single connection to an exchange and through it, to reach customers served by any other carrier in the exchange. Any necessary network translations are established upfront and the exchange operator typically offers an online interface to enable each carrier to easily identify which other exchange participants provide Ethernet connectivity to a specific building by typing in the address of the building.
Until recently, however, carrier Ethernet exchanges did little to address another challenge of Ethernet interconnection. The actual process of ordering carrier Ethernet service from another carrier was a manual one.
Chen sees that changing, however. He said several carrier customers have been using a solution provided by CENX that automates the ordering process, as well as the process of monitoring carrier Ethernet services delivered over network facilities operated by more than one carrier. CENX soon plans to make that solution available more broadly, Chen said – and the new funding should help accelerate that process.
"Our goal is to invest in systems development and engineering resources," said Chen. "We saw that as the most urgent need."
CENX also sees the opportunity to garner new business from Tier 1 carriers if the company can meet certain requirements of those carriers, Chen said, adding that the new funding also should help in achieving those goals.
Co-leading the new investment in CENX with Verizon Investments was Mesirow Financial Private Equity. Joining the two companies in this investment round were current CENX investors DCM, Highland Capital Partners and Wasatch.