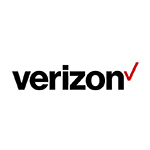 Verizon and Google are piloting artificial intelligence-based contact center technology that potentially could ease customer interactions with the carrier.
Google Cloud Contact Center Artificial Intelligence uses natural language recognition, faster processing and real-time access to customer insights and product information to shorten call times, and expedite issue resolution and dissemination of product information, according to Verizon. The company adds that enabling the carrier to provide those enhanced services will occur more quickly than without the platform.
"Verizon's commitment to innovation extends to all aspects of the customer experience," Shankar Arumugavelu, Verizon's Global CIO and SVP, said in a press release. "These customer service enhancements, powered by the Verizon collaboration with Google Cloud, offer a faster and more personalized digital experience for our customers while empowering our customer support agents to provide a higher level of service."
Google Cloud Contact Center Artificial Intelligence will eliminate menu prompts and option trees. The customer will type in text or say what he or she wants and the system quickly will determine the optimal way of fulfilling the request. There is no stilted speech or robot-like commands, Verizon claims.
AI has the potential to widely impact service providers' activities. For instance, AI can track long-term changes in demand and usage patterns more quickly and deeper than before. This can reveal potential new revenue streams, services that are under-performing and equipment and processes that have grown wasteful over time.
Customer service plays to the strengths of AI. It can search through voluminous data to find customer answers or the most likely upsell offer while the individual is on the phone. That is impossible – or only possible in a far more rudimentary manner – for even experienced customer service representatives.
Verizon has been pursuing AI-based solutions to improve customer experience (CX). Early last year, it announced it's Digital CX initiative, targeting the enterprise sector. That program aimed to deliver personalized experiences to enterprise customers based on past interactions, regardless of the channel the customer used to communicate — social media, chat, email, text or phone.