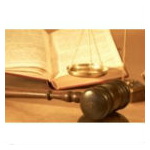 The focus this week regarding patent litigation has been on Apple's win over Samsung regarding the iPhone. A court has ruled that Samsung violated some Apple patents and awarded Apple $1.05 billion. The case is far from over, with a long appeals process certain. Gaining less attention this week is Verizon's patent troubles, which are quite significant as well.
ActiveVideo and Verizon have been in a protracted legal battle concerning patents that ActiveVideo holds for interactive TV and video-on-demand (VoD). ActiveVideo sued Verizon back in May 2010, alleging that the Verizon FiOS video platform infringed on four of their patents. They were victorious in that suit and were awarded $115 million in damages back in August 2011. They were also awarded supplemental damages and interest and Verizon was ordered to pay ActiveVideo $2.74 per FiOS subscriber in royalties.
Verizon appealed, but a ruling last Friday by the United States Court of Appeals for the Federal Circuit upheld the original court victory and the subsequent damages and royalties. ActiveVideo claims the ruling could amount to $260 million, or just over a quarter of a billion dollars. Needless to say, ActiveVideo is quite pleased.
"The technologies developed by ActiveVideo are today powering a wide-range of innovative services from the network cloud," said ActiveVideo CEO Jeff Miller in a press release.  "We're gratified that the Court of Appeals has upheld our company's rights to its inventions, and look forward to helping the multichannel and CE industries benefit from the deployment of CloudTV-basedservices."
Verizon is busily trying to create a 'work around' for the technology. They did get a partial victory in the latest appeals decision — had they lost, they would have been forced to stop using their currently deployed VoD service, effectively removing the VoD feature from FiOS. But even with that partial victory,Verizon still appears to be on the hook for some significant monetary damages and royalties. Would $260 million effectively wipe out any margin Verizon sees from FiOS? Many analysts have argued those margins are quite thin, given the enormous expense of building the FiOS FTTP network.
ActiveVideo's CloudTV platform is a "…virtual set-top box platform that enables the development and streaming of rich Navigation, Advanced Guides and TV Content to any set-top box." It is currently used by Cablevision and is also in a limited deployment with Comcast.