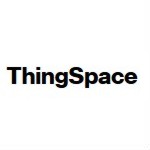 Verizon said today that it will turn up a nationwide network to support Internet of Things (IoT) communications tomorrow that will offer rates as low as two dollars per month per device. The network will support LTE Category M1, also known as Cat M1 or LTE-M. The Verizon Cat M1 IoT network launch is the first nationwide offering, the company said.
In a press release, Verizon called Cat M1 a "game changer for the industry" that uses a new class of LTE chipsets designed for sensors. "They require less power, offer extended battery life and support an array of use cases ranging from water meters to assets trackers to consumer electronics," the company said.
The company also noted that the Cat M1 network is "built on a virtualized cloud environment which enables rapid and agile IoT solution deployment and nationwide scaling."
Verizon previously launched an IoT network based on the LTE Cat 1 standard, which in comparison with the Verizon Cat M1 network, offers higher bandwidth at higher cost. AT&T also has launched Cat 1 service and has been trialing Cat M1 in some markets. An AT&T executive previously told Telecompetitor that the company expected to launch Cat M1 nationwide by the second quarter of this year but declined to reveal pricing.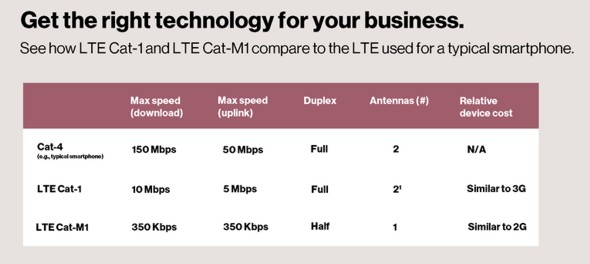 Verizon Cat M1 IoT Network
Verizon's web-based IoT platform, known as ThingSpace, is an important element of the Verizon Cat M1 offering, Verizon notes in today's press release. Developers can use Cat M1 chipsets that are pre-loaded with the Verizon ThingSpace client to create custom applications, Verizon explains. The press release cites the hypothetical example of a ThingSpace client on a connected washing machine that would allow the machine to securely and seamlessly connect to the Verizon network and communicate with the consumer or manufacturer regarding chore status and diagnostic information.
Qualcomm is one company that is offering Cat M1 chipsets pre-loaded with the ThingSpace client, according to Verizon.  Today's press release also names several other Verizon Cat M1 partners, although it doesn't detail their roles. Those other partners include Sequans, Telit, U-Box, Sierra Wireless, Gemalto and Altair.
The release also indicates that Verizon has agreements with network operators in 175 countries to support ThingSpace.
When Telecompetitor spoke with AT&T about Cat M1 several months ago, a company executive said he expects to see Cat M1 modules approach the five-dollar price range once they are offered in volume. He also noted that he expects Cat 1 and Cat M1 networks to co-exist moving forward because they support different use cases.