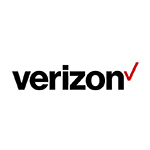 Verizon executive Kevin Smith, vice president of network planning, updated the carrier's One Fiber initiative during a keynote address at the Calix Connexions event in Las Vegas today. Calix is one of Verizon's supplier partners for this next generation network strategy, which is built on NG-PON2 technology.
The One Fiber initiative aims to build a single fiber network that can serve all customer segments including residential, SMB, enterprise, wholesale, and wireless backhaul. The carrier decided to shift from a 'buy and lease' strategy towards a 'buy and own' strategy for network assets. with One Fiber. Smith says the initiative has Verizon building 1,400 route miles of fiber every month, across 60 markets in the U.S.
"We made this decision that we were going to pull this all together and build and own and get the owner's economics of our own fiber infrastructure," said Smith today.
Those markets are outside of Verizon's incumbent Northeast territory. A primary motivation for this approach is to own the fiber-based backhaul for their 4G and 5G networks. But Smith also noted Verizon is looking at all applications to leverage this fiber, potentially even residential broadband outside of its current Fios footprint.
Verizon has already moved in this direction through 5G Home, its 5G fixed wireless offer, which is currently in five markets and expanding. But Smith suggested that residential broadband strategy could expand beyond that through One Fiber.
"But also as I said as part of the One Fiber design concept, all of our enterprise teams, our wholesale teams, small medium business, and potentially even residential opportunities out there, it has been sized and positioned to be able to care for all of those opportunities," said Smith. "And that's the idea behind One Fiber."
PON-on-a-Stick Proof of Concept
Smith highlighted Verizon's recent test of NG-PON2 with Calix that bonded fiber wavelengths to deliver 34 Gbps of throughput.
He also made note of a recent proof of concept test of NG-PON2 for fiber backhaul on a live 5G radio using mmWave spectrum. The carrier is interested in a 'PON-on-a-stick' scenario, as in a radio stick, where an NG-PON2 backhaul interface could be built directly into the 5G radio.
"We need that ONT to be incorporated on to those tunable optics with the four 10 gig wavelengths, so that we can plug it directly into those radios, and all that work is currently well underway there," Smith said. "It's quite a feat, there's a lot of work in there."