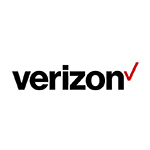 Wholesale Ethernet access services got a boost when industry association MEF developed standards to simplify the process of ordering and provisioning services that span multiple carrier networks. MEF now aims to take that further for what it calls "managed access E-Line" service that can eliminate the need for buyers and sellers to deploy duplicative equipment. MEF already has service provider commitment to implementing managed access E-Line, as we learned in an interview about Verizon MEF E-Line managed access plans.
"Verizon will look at it for key access providers," said Vincent Alesi, network and technology planning executive for Verizon, in the interview. In addition, Alesi noted that "We're an access provider to others. It works both ways – for selling and buying."
Verizon MEF E-Line Managed Access Plans
Traditionally, both the buyer and seller of E-Line access services have had to deploy network interface devices (NIDs) at customer locations or user-network interfaces. The managed access E-Line service has additional management capabilities that weren't part of the original access E-Line specification. Those capabilities enable the access provider's NID to support both the buyer and seller of the access service, eliminating the need for the buyer to deploy its own NID.
That capability can potentially save the buyer not only the cost of the NID but also the cost of sending someone to install it, explained Ralph Santitoro, head of SDN/NFV/SD-WAN Solutions for Fujitsu and active participant in MEF standards efforts.
The specification for managed access E-Line was approved last month and is on Verizon's roadmap as part of the company's "intelligent edge" plans, Alesi said.
Verizon hopes to implement the MEF spec for managed access E-Line as both a buyer and seller by the first half of 2019, he said.
MEF 3.0 Progress, SD-WAN Work
In MEF vernacular, managed access E-Line is actually a specific "use case" within a broader "implementation agreement." As Santitoro explained, use cases are akin to "setting knobs to certain values" to address a specific need. In the case of managed access E-Line, that need is to eliminate duplicative NIDs by enabling a single NID to provide the functionality that previously required two NIDs.
The MEF managed access E-Line standard is part of a broader MEF initiative known as MEF 3.0 announced last year. The MEF today provided a progress update on four broad MEF 3.0 initiatives, including MEF 3.0 Ethernet, MEF 3.0 IP, MEF 3.0 SD-WAN and MEF 3.0 Layer 1. The managed access E-Line service falls within MEF 3.0 Ethernet.
While MEF initially focused on Ethernet services, the organization now aims to apply the same discipline to define services operating at multiple network layers. In the case of IP services, for example, several dozen attributes can be adjusted in various ways to support a range of use cases such as IP-VPN, internet access and others, Santitoro said.
Ultimately the goal is for service providers to be able to say, "I can now program networks in a common way so I don't have to have separate orchestrators for Layer 1, IP and Ethernet," explained Santitoro.
Also today, MEF announced what the organization calls an "implementation project" for SD-WAN services within MEF 3.0. As Santitoro explained, MEF implementation agreements help ensure that standards will achieve their stated goals by using real-world implementations to gain insight to fine-tune a specification.
SD-WAN is an increasingly popular service that can enhance the efficiency and reliability of enterprise wide area network connections by dynamically routing traffic over any one of two or more network connections, typically an internet connection and an MPLS connection. A key goal of MEF's work in this area is to make it easier to offer services that rely on connectivity from multiple service providers.