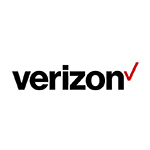 Major enterprises today are embracing the concept of digital transformation in much the same way that they embraced the concept of virtualization a few years ago. The goal is to use the cloud, mobility and other advanced technologies to transform business processes to gain a competitive edge.
We talked recently with Scott Eason, vice president of financial services for Verizon, about how that company works with enterprise customers to support their transformation efforts and more broadly about telecom provider digital transformation revenue opportunities.
Financial institutions in particular are pursuing digital transformation as a means of breaking down silos between communications channels, observes Eason. Currently a person calling a bank about a particular matter may have to hang up and redial to talk to someone at the bank about a different matter.
After a digital transformation project is completed, "when I go to fill-in-the-blank bank, they will know what I've done online before I walk in the door," explained Eason. "And my mobile device can let them know when I walk in if I've opted for that."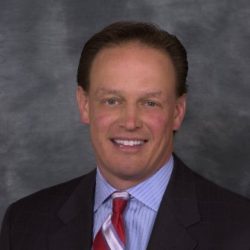 Verizon often takes a mobile-first approach to an environment. Although the company doesn't write apps, it has worked with about 200 app development companies through its innovation centers, some of whom have written apps to support enterprise digital transformation. Developers get space in Verizon's innovation centers, where they can do application development and testing in 4G and soon 5G environments, Eason said.
Hot Areas Within Digital Transformation
Two of the hottest areas within the broad category of digital transformation are collaboration and call center redesign, according to Eason.
To enable collaboration capability, Verizon first works with customers to convert traditional TDM technology to IP so that collaboration technology can be implemented. "Creating a more collaborative environment inside the company is super-hot right now," Eason said.
Call center redesign often is an offshoot of consolidation within an industry, Eason explained. The financial industry, for example, experienced numerous mergers and acquisitions in recent years.
"Financial institutions tended to on-board assets but didn't do systems consolidation," commented Eason. "Therefore when someone from an acquired bank called in, they could only get to the retail bank they did business with before."
As Verizon works with companies to break down silos, the companies also may work together to implement technology that predicts the next best action, with the goal of maximizing the company's opportunities from a single customer contact. For example, "we can deliver to a handheld device a promotion or discounting feature," Eason said.
And if those answering a call know that a customer was recently on line looking at a certain service, they can "begin the conversation along the lines of why you called," Eason said.
Digital Transformation Revenue Opportunities
Verizon has numerous digital transformation revenue opportunities, Eason explained. Some of these are related to the company's design center, where a professional services team helps design the look and feel of customer apps. The company also makes money on connectivity services – an example of which we saw with the company's recent announcement involving a connected grocery store.
"We make money as well by securing the app and working with the customer to secure that app," commented Eason. In addition, customers can work with Verizon or one of its partners to house the app in a Verizon or partner data center.
"Finally, we can manage that environment for the customer through a tool called 'network app performance management.' We can tell how the app is behaving. And we can advise the customer on design criteria and help manage [apps] in their environment as well."
Verizon faces a range of competitors in serving enterprises seeking digital transformation, including consultancies. But Eason said Verizon differentiates itself through the breadth of its capabilities.
"We can really work through design, operation and management," he said. Assets, he said, include wireless and wireline networks, security, IT solutions, consulting and business communications. "We act as a general contractor or systems integrator," he said. "We also do the network, security and advising. We're in a position to do the consultancy and provide the meat and potatoes architecture to bring the app to life."
The breadth of Verizon's capabilities is particularly important as the result of a recent policy change that requires chief information officers and other officers to attest to the providers they are using, Eason noted. As a result, enterprises are seeking to minimize the number of providers they have to certify.
Customers also like the fact that Verizon already has undergone its own digital transformation, creating a knowledge base from which sales consultants can draw, Eason said.
According to research firm IDC, 50% of Global 2000 companies will see the majority of their business depend on their ability to create digitally-enhanced products, services and experiences by 2020.