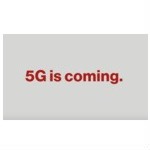 Competitive 5G claims about nationwide networks "could be fake news," said Ronan Dunne, Verizon executive vice president and group president of Verizon Wireless at an investor conference today.
"We're not building a PR network," said Dunne. "We're building a network worthy of Verizon."
Competitive 5G Claims
Dunne stopped short of accusing any specific competitor of generating fake news but almost any of the other major carriers could be a likely candidate, based on Verizon's notions about 5G. For example, the company has said that 5G needs broad swaths of spectrum to support maximum speeds and T-Mobile's near-term 5G plans do not involve broad spectrum.
Initially, Verizon emphasized the importance of using millimeter wave spectrum for 5G – a definition that also would call into question Sprint's 5G plans. Although Sprint has broad spectrum holdings (an average of 160 MHz of spectrum per market), that spectrum is in the 2.5 GHz band, not the millimeter wave band.
Dunne tempered Verizon's emphasis on millimeter wave spectrum somewhat today, however, commenting that carriers will need to use ultra-high-frequency (i.e. millimeter wave) and mid-band spectrum for national 5G scale. While millimeter wave spectrum can support the highest speeds and can provide extra capacity in urban areas, it does not support long-range transmissions, which means it will require dense small cell infrastructure – an investment that may not be practical everywhere. (Dunne also noted that the definition of mid-band spectrum has now changed to encompass spectrum up to 6 GHz – the previous cutoff point was at a lower frequency.)
AT&T, like Verizon, has millimeter wave spectrum holdings it can use for 5G. But some industry observers have questioned AT&T's claim that it will deploy 5G in 2018 on the grounds that the network would not be very useful without handsets supporting 5G connectivity and those won't be available until 2019.
"The constraint will be NR radios," said Dunne about 5G. There will be "no handsets in 2018," he said. 5G NR is the latest version of international 5G standards.
"From a timing point of view, there's no reason our position will be different" from Verizon competitors, Dunne said. "Because of our assets, we could be first."
Those assets, he said, include fiber to support backhaul connectivity, as well as millimeter wave spectrum.
5G Benefits
Dunne outlined a range of benefits that 5G will provide:
The cost of adding incremental capacity will be lower.
Edge computing, in combination with low-latency 5G networks, will help popularize applications such as smart cities that haven't scaled well until now. Instead of a $5,000 camera with built-in facial recognition, cities will use $100 cameras supported by facial recognition at the network edge.
5G will create business-to-business opportunities, although a more accurate description might business-to-business-to-consumer opportunities, Ronan said.
When traffic moves off Verizon's 4G network to its 5G network, the 4G experience will be enhanced as well, apparently due to lower traffic.
Dunne made his comments at the Deutsche Bank Media, Telecom and Business Services Conference in Palm Beach, Fla., which was also webcast.