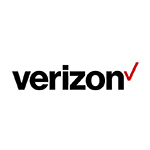 Verizon announced today that it will offer higher pay for employees who must work outside their homes to meet critical customer needs in response to the COVID-19 pandemic. These employees fulfill and repair service orders and connection issues, maintain networks and offer products to customers in person.
More than 100,000 Verizon employees are now positioned to work remotely, the company said. For those who can't, due to the nature of their jobs, the pay enhancements and other changes come in response to COVID-19. As part of the company's "Essential On-Site Services Pay" program, eligible retail employees will receive an increase in their base hourly rate when working in a corporate-owned retail location. The majority of Verizon's company-owned stores have been closed, however.
The company's eligible network, logistics and real estate employees, including field technicians, also will receive an "enhancement" in addition to their regular base wages.
In addition to the wage enhancements, Verizon has made additional health-related changes. For example, more than a third of Verizon's installation and maintenance technicians are keeping their work vehicles at their homes to support social distancing.
COVID-19 Higher Pay
"Now, more than ever, our networks must remain operational as we continue to provide essential services to healthcare workers and facilities, first responders, schools, businesses, and families," said Christy Pambianchi, Verizon's chief human resources officer, in a prepared statement. "From the very beginning, ensuring the health and safety of our employees has been our highest priority. We're leaving no stone unturned and doing everything within our power to make sure our employees are kept safe and healthy as they bring essential products and services to our customers."
Pambianchi added: "In every facet of our business, we've initiated new and innovative ways to transition traditional roles to work-from-home functions whenever possible," said Pambianchi. "These new efforts will allow us to redeploy thousands of our retail employees to support customer service functions and engage in telesales from their homes."
Verizon's news is the latest in a range of proactive steps the telecom industry is taking in the wake of the COVID-19 pandemic, as Telecompetitor has reported.