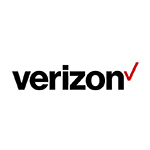 Verizon says that it has carried a live voice call over its LTE Cat M1 Voice Over LTE (VoLTE) network. The VoLTE over Cat M1 call, which was made with the assistance of Ericsson and Qualcomm Technologies, is an important step in the evolution of the overall IoT/voice infrastructure, according to Verizon.
"Extending VoLTE technology on Verizon's nationwide LTE Cat M1 network is the natural next step in the evolution of IoT," said Rosemary McNally, vice president for corporate technology at Verizon, in a press release. "By proving that voice services can be delivered on a production LTE Cat M1 network, we're paving the way for new types of IoT applications and services."
Cat M1 is a low-power narrowband approach aimed at supporting the massive number of IoT devices entering the marketplace. Using it for voice communications will provide Verizon – and other carriers sure to follow suit – with much more flexibility than they have had in the past.
The press release says that Verizon used Ericsson's commercial network infrastructure and Qualcomm's MDM9206 global multimode LTE modem. The chip is in the modem is compatible with Verizon's ThingSpace IoT platform, the press release said.
Initially, LTE networks were data-only. They relied upon the previous generation 3G technology to carry voice. That was inefficient. VoLTE, as the name implies, managed to squeeze voice alongside data on the networks. This freed up the bandwidth for other tasks. The ability to use narrowband Cat M1 to support voice in addition to IoT is a further refinement of the network.
While it is clear that the flexibility will come in handy, it remains to be seen how much value enabling voice communications over IoT networks will bring. Some IoT devices could benefit by having a voice option. For instance, IoT-enabled wearables or first responder gear would benefit from emergency voice functionality. It seems unlikely that voice over IoT will be more than an ancillary service.