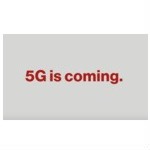 Ericsson will provide Verizon with networking equipment for the carrier's 5G launch, the companies have announced. The Verizon Ericsson deal involves pre-standard radio network and 5G core network gear to be deployed in select markets during the second half of next year.
The Verizon Ericsson relationship is not new. During the past year they have conduced fixed wireless trials using high frequency mmWave spectrum in several cities. The geographical and housing density profiles of these areas vary.
The industry is taking a crash course in RF propagation. To a large extent, 5G will use relatively fragile mmWave frequencies that have shorter ranges and are less impervious to natural and man made barriers than lower frequencies used today. The carrier and vendor ecosystem are rushing to understand what has to be done to make this all work.
Verizon Ericsson Deal
The announcement of the selection of pre-standard equipment suggests that the industry is confident of what the standards will look like. Ed Chan, SVP Technology Strategy and Planning for Corporate Networking and Technology, Verizon says: "5G will change the way we work, interact, learn and play. Through our work with Ericsson, we are creating a clear roadmap and building a robust ecosystem that will enable us to maximize the potential of 5G."
There is a tremendous amount of research ongoing. Last week, for instance, vendor Huawei and Japanese mobile carrier NTT DOCOMO said that they transmitted data using 28 GHz mmWave frequencies over a distance of 1.2 kilometers in a 5G trial.
Carriers and their vendors are seeking to move into the market quickly to gain competitive advantage. "Our pioneering work with 5G will make US consumers and businesses among the first in the world to benefit from the transformative services of the new technology," said Fredrik Jejdling, Executive Vice President and Head of Business Area Networks, Ericsson. "It further illustrates how our global 5G portfolio, designed to support 5G NR as standardized in 3GPP, enables first movers in the early commercialization of 5G networks."