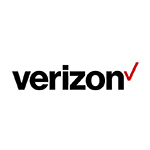 A Verizon E-rate settlement announced yesterday calls for the carrier to pay $17.68 million to settle cases by the FCC and the U.S. Justice Department for possible violations of FCC bidding rules under the E-rate program.
Most of the settlement — $17.325 million will be repaid to the Universal Service Fund (USF).
Verizon E-rate Settlement
In addition to the financial settlement, Verizon has agreed to withdraw any rights it may have to hundreds of millions of dollars in requested and undisbursed E-rate support. This settlement follows an investigation into Verizon's involvement with New York City schools' use of the E-rate program, the common term for the Schools and Libraries Universal Service Program. E-rate subsidizes telecommunications, Internet access, and Wi-Fi services for schools and libraries and is funded by the Universal Service Fund under rules established by the FCC.
In related actions, former New York City Department of Education consultant Willard "Ross" Lanham was convicted by a federal jury sitting in the Southern District of New York. In December 2015, the FCC settled a related investigation with the New York City Department of Education.
Under terms of the agreement, Verizon will also surrender any appeal rights before the Universal Service Administrative Company and will operate under a compliance plan for three years. While the Commission adopted the consent decree in May 2017, it has not been released until now in order to allow for a global settlement which includes the U.S. Department of Justice.
The Department of Justice settlement with Verizon has been submitted to the Court for approval in the Southern District of New York.