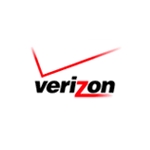 Verizon has taken a lot of heat regarding for its DSL broadband offerings in non-FiOS territories. Some argue that Verizon is ignoring these territories and may even try to sell them off, leaving them to focus on FiOS and 4G LTE as their broadband horses.
Today, Verizon slightly cooled those arguments, at least temporarily, with the announcement of a new 10 – 15 Mb/s download/1 Mb/s upload tier for its non-FiOS DSL markets. While still slower than typical cable modem offers, Verizon is trying to position these DSL tiers as offering better performance since they don't share bandwidth with other customers in the same way cable modems might. "One of the issues with cable Internet is that its bandwidth capacity is shared by multiple users at a node, so the speed a customer actually receives can vary considerably depending on how many cable customers are online simultaneously," Amy Lind, consumer broadband research manager for IDC in a Verizon press release.  "DSL-based High Speed Internet, on the other hand, offers each end user a dedicated connection, so its performance is more consistent all the time."
One thing I've noticed with Verizon DSL is the broader description of the performance of DSL. From '10 Mb/s to 15 Mb/s,' as opposed to offering a 15 Mb/s service. Is this in reaction to the FCC's greater scrutiny of actual vs. advertised broadband speeds? They now describer their other tiers in a similar fashion – '4 Mb/s to 7 Mb/s' now describes the tier below this newest offer. I distinctly remember Verizon positioning a '7.1 Mb/s' DSL tier prior to this new approach.
Verizon offers the new 10 Mb/s to 15 Mb/s offer for $49.99 per month for residential customers with Verizon voice service and $59.99 per month for those without it. There's a small business version of the new tier beginning at $89.99 per month as a standalone service with a two-year agreement, and $99.99 per month with no term contract.