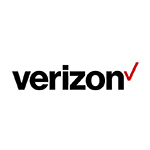 Verizon has launched a new service, Digital CX which uses artificial intelligence (AI) to aid large businesses to improve customer interactions. According to the carrier, Verizon Digital CX gives businesses the ability to deliver personalized experiences to customers based on past interactions, regardless of the channel the customer uses to communicate with the business — social media, chat, email, text or phone.
"IDC has estimated that within the next year, 40 percent of digital transformation initiatives will use AI services, as will 75% of enterprise applications by 2021. AI is fundamental to the evolving customer experience," said IDC's Mary Wardley, program vice president, loyalty and customer care, in a prepared statement. "Companies are recognizing the market advantage that AI-powered customer care represents. Verizon's Digital CX is designed to help those companies harness AI and take their customer service to the next level."
Verizon Digital CX
Verizon Digital CX includes:
Virtual Agent: The Virtual Agent uses AI to incorporate intelligence that can solve for customer challenges on the spot. The chatbot is smart enough to know what it knows and what it doesn't, and it escalates more complex issues to live agents when needed, without losing any of the situational context.
Live Agent: A feature that can help communication via text, voice, or video or it can utilize standard connectors to other contact center agent desktop applications such as Verizon's Virtual Contact Center or Unified Customer Experience.
Knowledge Assist: A feature that combines authoring tools with machine learning capability to provide the most relevant answers and next best action for agents.
Social Engagement: A feature that offers monitoring, analysis, and engagement tools on a single platform.
"Every year, the experiences people have with business are becoming more personalized and tailored. Consumers increasingly want digital and intuitive self-serve support options on the channels that they prefer to use, and they challenge businesses to deliver," said Alla Reznik, Verizon director of customer experience, global products and services, in a prepared statement. "Digital CX will give businesses one comprehensive solution to address this need today while also helping to prepare them to grow and evolve with their customer demands over time."