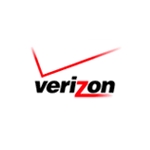 Future Verizon services will be built on one of four "foundational platforms," said Verizon Chief Technology Officer Tony Melone, addressing attendees at Genband Perspectives13 in Orlando today. Those four platforms, he said, include the company's 4G LTE network, FiOS, data centers operated under the Terremark name and the company's global IP backbone.
Verizon's LTE network now reaches 90% of the U.S. population and will match the company's 3G footprint before year-end, Melone said. Also on tap for this year are LTE deployments in the AWS band.  The company engineers its LTE network for an average of 12 Mbps under "loaded" conditions, he added.
Melone also noted that Verizon currently spends about $16 billion a year on spectrum.
Upcoming goals for the company's wireless network include deploying voice over LTE and rich communications services (RCS). But Melone hastened to add that "We will be aggressive but we will also be smart." Building a nationwide wireless network based on voice over IP is "not trivial," Melone said, adding that the company will begin delivering such services over that network later this year or early next year.
Other Verizon technology initiatives that Melone referenced include:
Upgrading FiOS passive optical networks to support 40 Gbps downstream to be shared between 32 to 64 customers – an increase from 2.5 Gbps today.
Exploring opportunities to encode content for different formats and devices for content creators and other parties. Melone noted that every piece of content currently must be converted into as many as 40 different versions and that Verizon already has experience in this area. "We feel we're in a great position to do [this]," he said.
Seeking a higher level of standardization for low-power devices for the home such as thermostats and security devices and building "sophistication" into broadband home gateways to recognize those devices and automatically connect them to cloud-based services.
"Densifying" Verizon's wireless network by adding small cells.
Repurposing 3G spectrum to support later-generation services.
Deploying switched Ethernet business services over the FiOS platform.
A "densification" of the network that will make heavier use of smaller cellsites.
Making it easier for m2m devices to connect to the Verizon network.