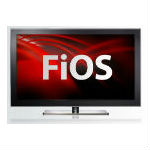 Verizon and Samsung announced an expansion of the FiOS TV line-up on the Samsung Smart Hub platform, which powers Samsung's smart TVs and Blu-ray players. Verizon customers who subscribe to both FiOS TV and FiOS Internet can now access 75 channels of TV and gain access to Verizon's FiOS VOD content, all without the need for a set-top-box.
The move is an expansion of a Samsung-Verizon partnership, first announced in August 2012, which brought 26 FiOS TV channels to the Samsung platform. Verizon offers the same approach for a FiOS TV app on LG smart TVs.  Verizon also offer a FiOS TV app on the Xbox Live platform. Indeed, the FiOS TV app is seeing life on multiple platforms these days.
The new channels available on the Samsung platform include CNN, Comedy Central, Disney, Fox Business, Cinemax, MTV, Spike, HBO, TBS, TNT, Food Network and HGTV, but channel availability is subject to the subscriber's current FiOS TV package.
"Verizon's mission is to break down technology barriers so that our customers can enjoy the best possible viewing experiences on multiple devices that they already own," said Maitreyi Krishnaswamy, director of product development for FiOS TV in a joint press release. "By continuing to upgrade and improve the FiOS app for Samsung TV, we are providing more ways for our customers to enjoy their FiOS TV experience on their own terms."
Verizon, like other national pay-TV providers is also very active on the second screen front, bringing FiOS TV to tablets and smartphones. We recently profiled much of what Verizon is up to with their FiOS platform, including their OTT Redbox Instant initiative.